You are sick and tired of Tinder, you thirst for news and meetings? Follow me, I'm talking about another application of meetings: Bumble!
That is what has become Tinder?
Tinder at the base, it is a great idea for mobile application that allows to meet people easily based on geographical proximity and mutual attraction.
For me who am always a little rush between my different pro customers (= the life of freelance), I saw an interesting way to meet someone. I was so registered, I put pictures and filled my profile (my expectations, which I am, blablabla…)
The slightly "freaky" trick, but I had already spoken here (Tinder Nightmare), it's that Tinder has become something which oscillates between cerebral nothingness and the dehumanised ass plane. Sometimes I tell myself that it is between the old sketch of the unknown ("is that you fucking?)" and couch surfing of prostitution. " Understand, I can sleep with you without my interest in you, and throwing you right after. Thank you kisses.
Let's be clear, Tinder is for nothing. It is the community that makes the app.
That promise is what Bumble?
You say to yourself, Bumble has certainly well tested before Tinder to draw conclusions and compensate for the shortcomings of its competitor? You are right. Whitney Wolfe founder of Bumble has worked at Tinder as co-founder and "VP of Marketing". Two years later, she complains, with supporting evidence, for sexual harassment against another of the co-founders Justin Mateen (which has been transferred since). It was party to the base to create a women's network but Andrey Andreev, the founder and CEO of Badoo told him, 'Whitney, the universe of meetings you are familiar, why not do what you are gifted and are working correctly? Building on its experience, Whitney has therefore an application but by changing the rules.
Bumble is a substantially similar application (meetings, some pictures, we love, we don't like…). But its system grows (women) action. Mutual attraction? Ladies you and you only have 24 hours to contact the happy elected. And I quite agree with them, if we want the result, we must act.
Here are some visuals of the app that I could find on their website. Good on the other hand, the disappointment is total, Kyle is not on Bumble ("pay off my free application!)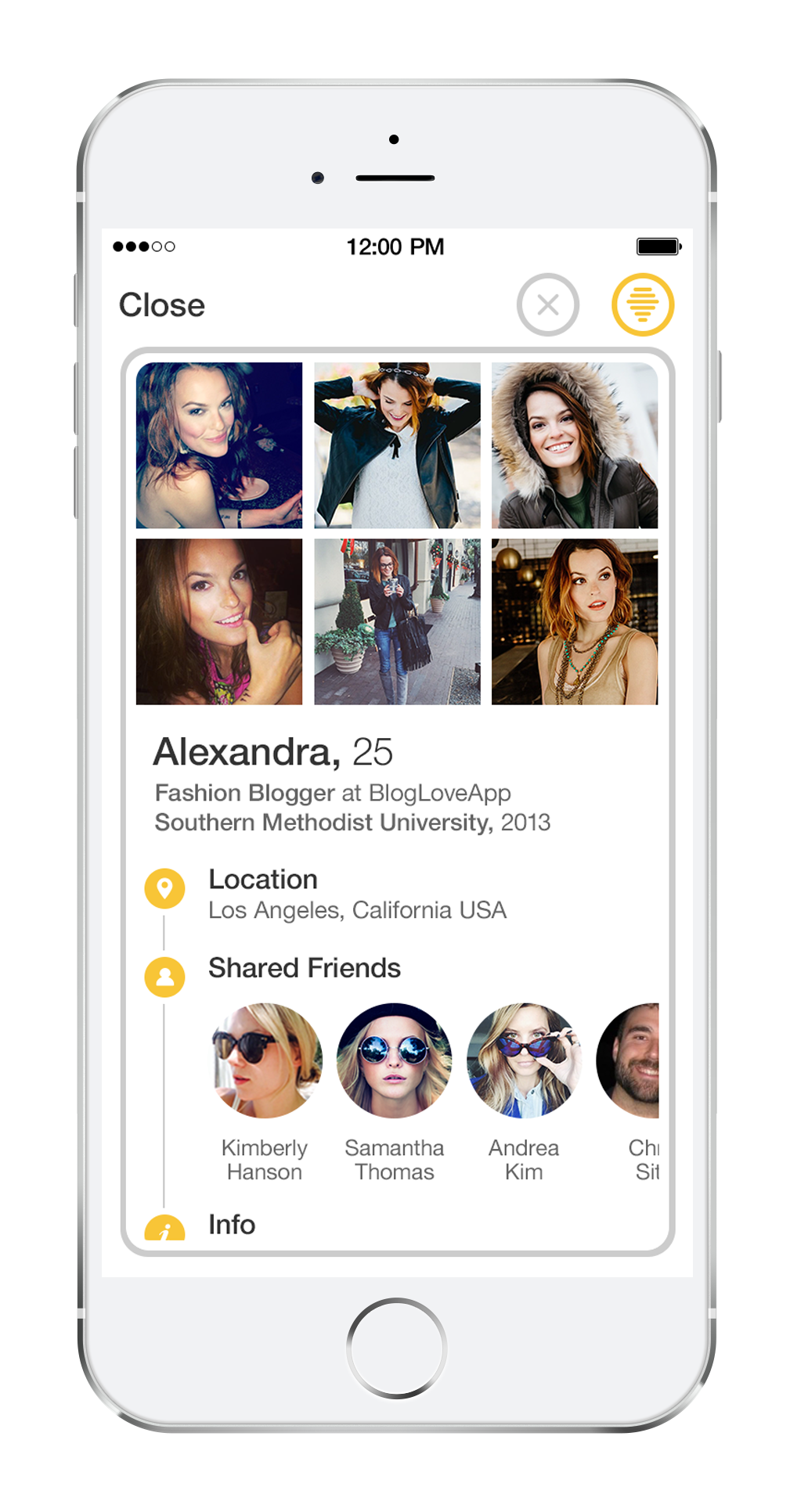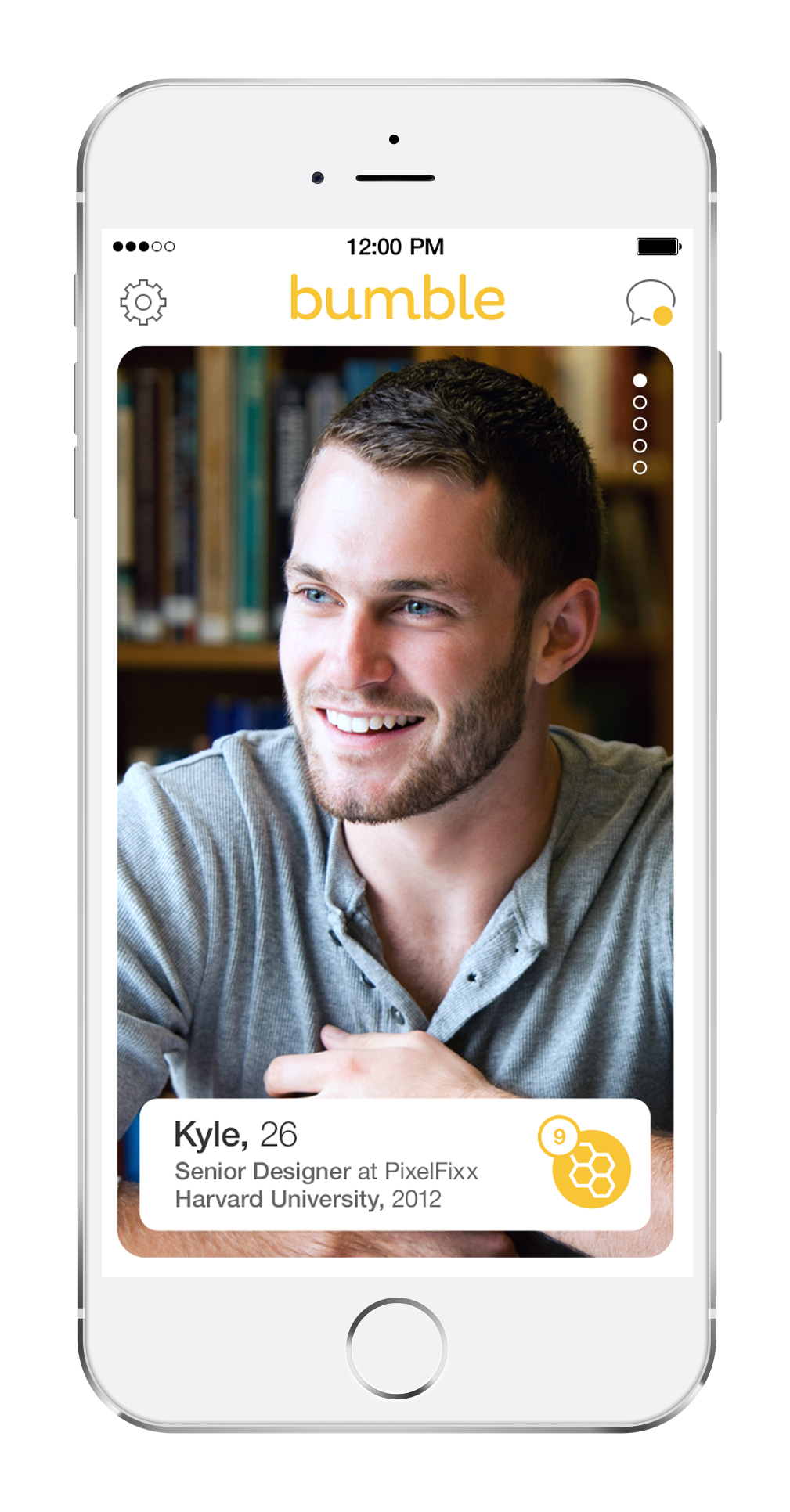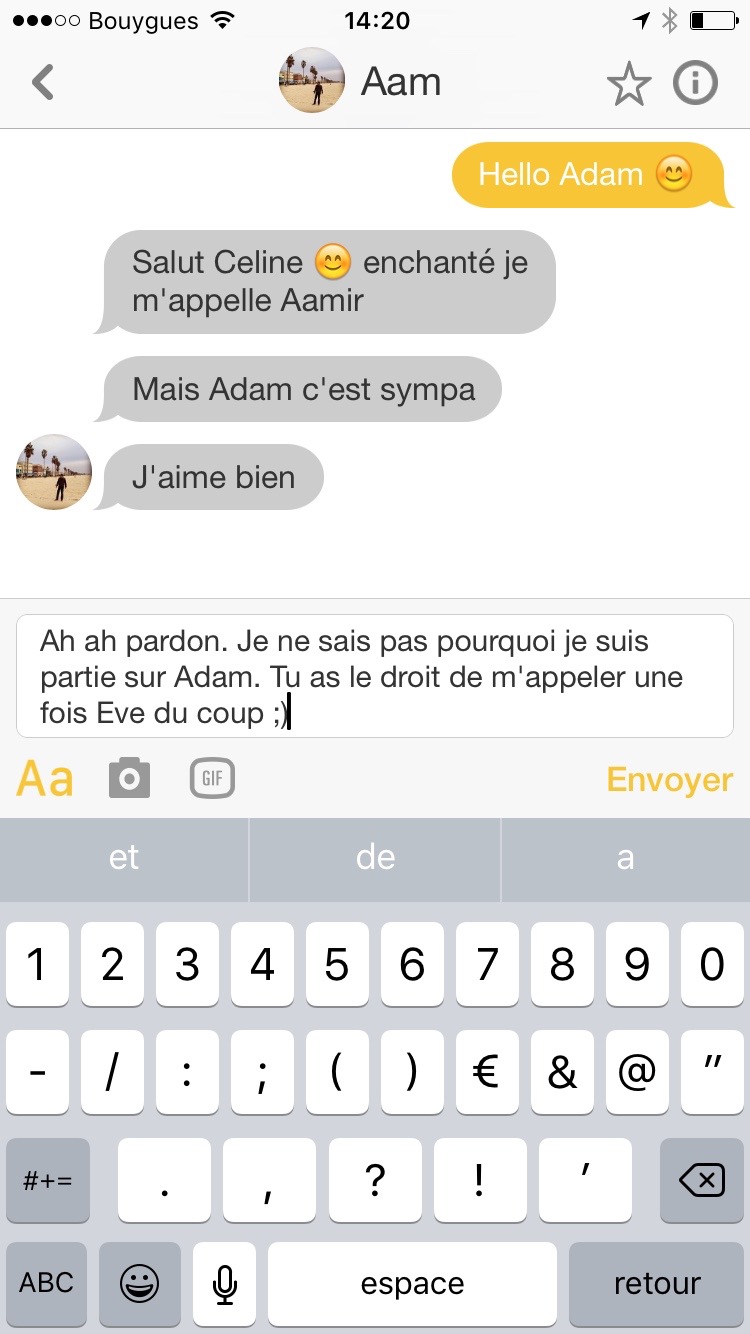 The verdict: Bumble is more interesting that Tinder?
Yes, because:
The application is in its infancy and at the time as often the patterns are more qualitative. Is that it will last, it is to see.
Bumble is the sort that you dare not do on Tinder (and this is for me the most interesting point). If you do not answer to the profile that you liked within 24 hours, the match, the connection disappears. Ditto, if it in turn do not answer to your first message within 24 hours. It was daring and it should be. Let's be honest, like the lemon law (theory developed by Barney Stinson in "How I met your mother") we know pretty quickly, if it's not going to do it with someone. Why wait and let all these contacts in abeyance. Here it is in action, there is more focus on what works, what seems to be an excellent strategy.
You can change 3 times per day and return to profiles for which it said no. While on Tinder, should necessarily pay to have this feature.
The application of a technical point of view is well thought and well adapted to the mobile environment. We find the ease of use of Tinder: registration via his Facebook account.  is drag (swipe) profile to the left (for a non) and to the right (to a Yes).
If there is a match between two profiles you are reported (contrary to as Tinder). By ex. on Tinder, if I choose to see profiles within a radius of 200 km, we propose profiles on Paris. But if this profile has chosen profiles within a radius of 100 km we will never offer him mine, so that if it happens I am the woman of his life ;)
It is an application (for the moment) completely free.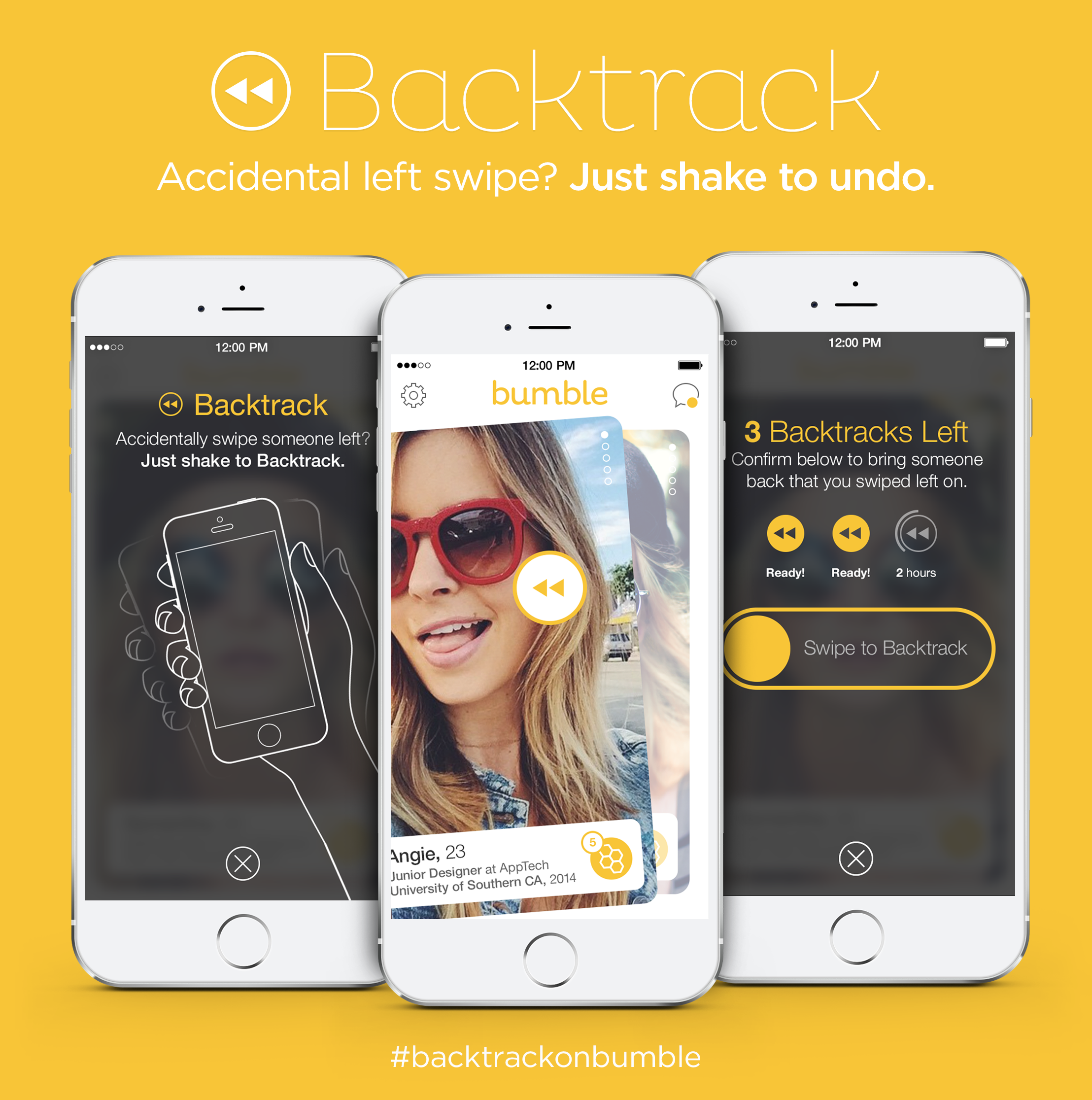 No, because:
It is also a community that makes the success or not of an application. Here it is I do a finding similar to that of Tinder. People squares but do not in most cases (I've still not fully understand the concept). Despite a very nice ergonomics (more than that of Tinder for my taste) a small video tutorial online to show the basic features would be welcome.
The limit of 161 kms to do the research but it is my personal opinion.
My opinion: this is an interesting to test and monitor application. I'm the article as my use.
Article not sponsored. Thanks to Melanie's very good site the Bridgets's have advised me this application. Here is his opinion: Bumble blow of heart for the purposes of free meeting
EDIT: after some time of use. The app is nice but side defects, there are similarities with Tinder: people speak little or not. You get bored quickly. But hey, I'm not a fan of dating sites, might require the advice of an expert (e).