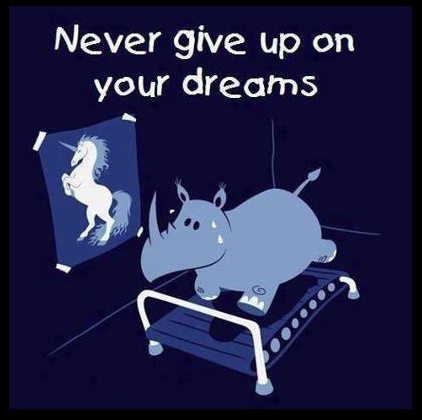 Si vous faites le point sur votre vie, sur ce qu'elle est aujourd'hui ? Que vous dîtes-vous ? Est-elle telle ce que vous la rêviez ? Si oui, félicitations. Si votre réponse est non, il est tant d'agir. Je vous livre ce soir, un excellent conseil :
ALWAYS BE YOURSELF
UNLESS YOU CAN BE A UNICORN.
THEN ALWAYS BE A UNICORN
* Soyez toujours vous-même. Sinon vous avez aussi le choix d'être une licorne. Et dans ce cas, soyez toujours une licorne !
Je prends bien conscience que je viens complètement d'éclairer un pan entier de votre vie. Et je ressens l'immense gratitude qui émane de vous. Ne me remerciez pas, c'est bien normal.
Citation trouvée sur l'excellent site de Marie Forleo
Merci de m'avoir lue